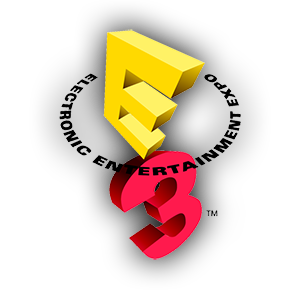 E3 2013 - REVIEW:

The E3 2013 was very awesome this year. It's the first time I see games with very high quality animations like the movements of the characters. Also the graphics have been improoved a little. And to be honest, the XBOX ONE definitelly lost the battle against the PS4.

Getting an XBOX ONE is a waste of money I promise you.

Now the best part of the E3 2013 Press Conferences were the following games I would really recommend getting:

-Hideo Kojima makes only damn good games! The trailer is insanely good by the way. The Metal Gear Solid games have unique stories and that's what makes the series legendary. In my opinion, everyone of you should have played Metal Gear Solid - Peace Walker on PSP. The story is absolutelly amazing. Now imagine this game!

-If you are looking for a very realistic shooter game that works very well with teamplay, then Battlefield 4 is by far the best choice. This game includes very realistic land, air and water battle with high definition destruction of buildings. I personally am currently playing Battlefield 3 as my main game and can't wait to get BF4. Have a look at this 

Multiplayer Trailer

 and see how realistic Battlefield 4 is.  

Developer: DICE

-Does a dream actually come true? Star Wars on a next gen console? That can only be epic! Especially when DICE (most professional developer in my opinion) is working on it. The preview is very short but the graphics will be awesome since it can't be worse than the BF3 graphics. These developers are big fans of Star Wars so it will be a very special and good looking game.  

Game Engine: Frostbite 3

-This game is kind of how I expect a new Syphon Filter to be like. Maybe just not with that much high tech but it really looks cool. Seeing the character in action with many details like getting to cover, sneaking, aiming, running, getting out of your cover and shoot, etc. This is why I love First Person Shooter. It feels like if you're in a movie. This game is only avaible for XBOX ONE and PS4.

-Epic trailer! This game looks like a mix of Dead Island and Mirror's Edge which gives a good impression. There are only few informations about the game but if it's going to be like in the trailer then just WOW! Imagine a game where you can escape the zombies by using free running skills. Especially at night you have to use your free running skills because the zombies then become more aggressive and brutal. Good night, good luck!
Last edited by manofXtreme on 09.02.14 16:00; edited 72 times in total